See What You've Been Missing!
Recent Commercials and Media Spots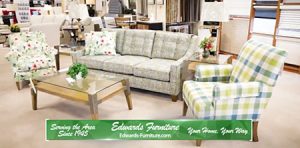 Be sure to stay up-to-date with all the recent happenings at our store by viewing the Edwards Furniture Videos page. We will keep a collection of recent media, videos and commercials here for your viewing pleasure, as well as update it fairly regularly – so check back often!
View Edwards Furniture Videos…
Contact Edwards Furniture today at (937) 746-4559 for more current promotions.